It's finally summer! And hot days without air conditioning calls for cool drinks and no cooking.
Which brings me to this strawberry lemonade smoothie. I'm not usually a big smoothie person because I would rather chew my food than drink it. But when you get your greens, protein and fats in one drink, I'm game.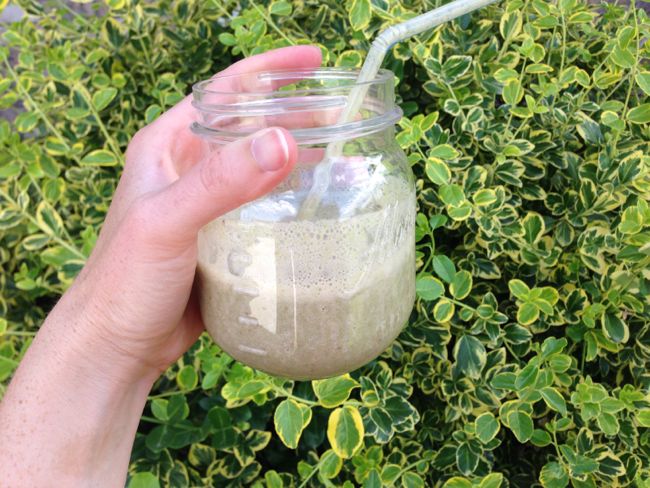 I love making this drink for lunch when I have no food prepared in the house. Or when I need a snack after working out. Or for breakfast. Really, this smoothie could sub in anywhere you needed it.
If you've never done a smoothie with greens blended in, you're missing out. They don't leave much taste and do a great job of thickening up the shake. I always used to have issues getting everything blended well but it helps if you do the smoothie in steps. First, blend your liquid and greens. Then add in protein and other mix-ins. This way you get the voluminous veggies out of the way of the flavorful ingredients.
It's super good! Try and let me know what you think.
High Protein Strawberry Lemonade Smoothie Recipe
A light but nutritious summer drink, perfect for a snack, breakfast or light lunch.
Ingredients
½ cup lemonade (you can use Crystal Light or a mixture of lemon and water)
2 cups spinach, collard greens, kale or other nutritious leaf
½ cup frozen strawberries
2 tablespoons ground flax
1 scoop vanilla or unflavored protein powder
Instructions
Combine lemonade and greens in blender, mix until well blended
Add strawberries, ground flax and protein powder
Blend until well mixed