We've got a wonderful treat for you in store today….
Quinoa Banana Bread: An Easy High Protein Snack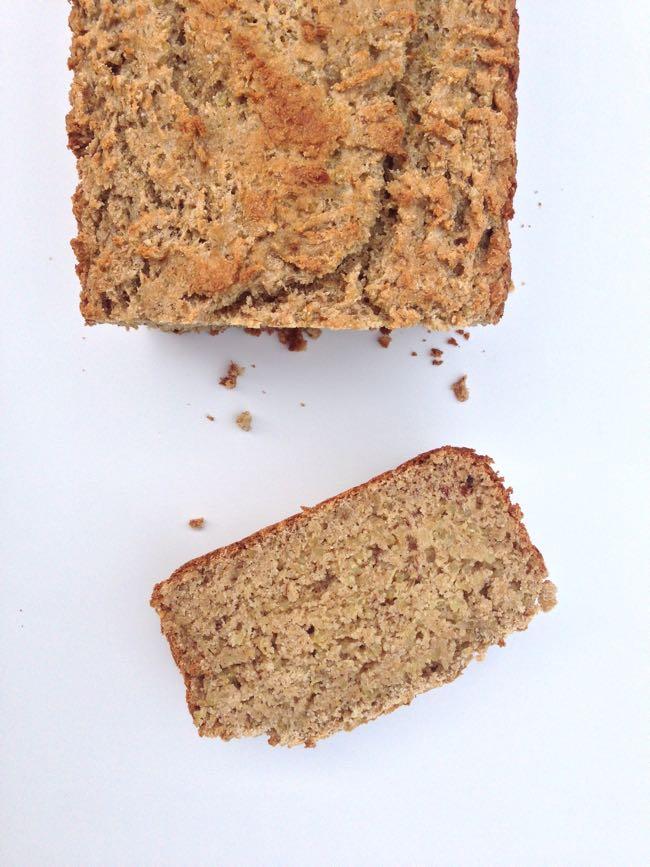 Yep. A tasty and moist banana bread made with quinoa for staying power and an added protein boost. It's less than 150 calories per serving if you cut it up in to 10 generously thick slices. And of course, less if you try to save it as long as possible.
It's perfect for breakfast or a snack – especially heated up with a thin spread of butter.
The recipe doesn't use too many special ingredients – any average health nut that stocks quinoa and coconut flour can make this. I usually make a big batch of quinoa that I use for lunches and breakfast, always setting aside one cup for this bread.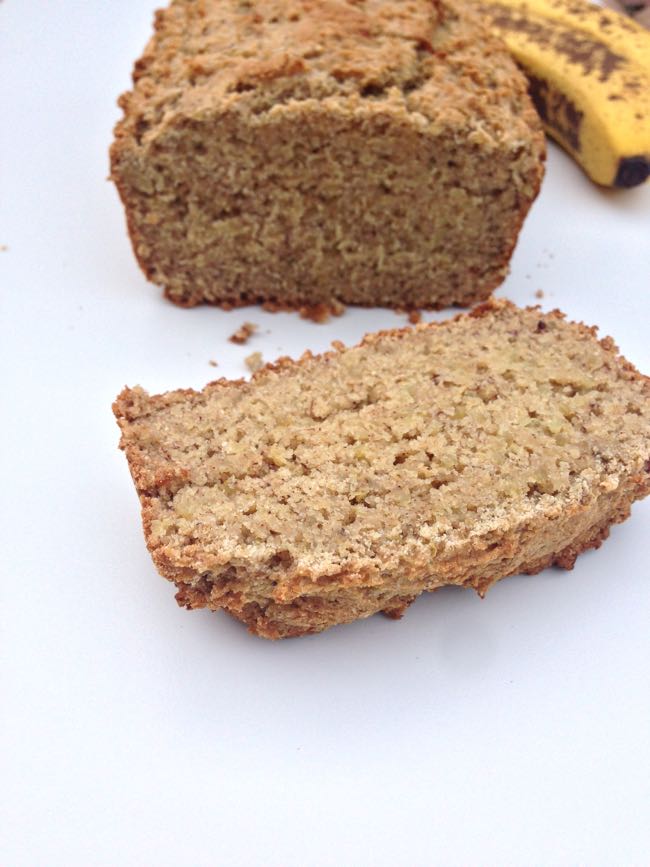 Funny story – the original recipe that I used didn't include coconut flour. I just happened to be short of flour while I was making this and thought "umm, I guess I'll sub the rest with coconut flour". You see, I hardly ever run out of flour. I buy the big 'ol 25 pound bag at Costco so that I can make bread, for Geoff and I as well as gifts.
And what came out was good. REALLY GOOD. Moist and not too banana-y. I love banana bread, but it isn't my husband's favorite. I've now made it FOUR times per his request.
Of course, in my busy-ness, I managed to forget to write down the exact amounts and ratios of ingredients. When I went back to make it again, I had to play with the proportions to get it right.
But here we are, four iterations later, and I have this recipe ready just for you.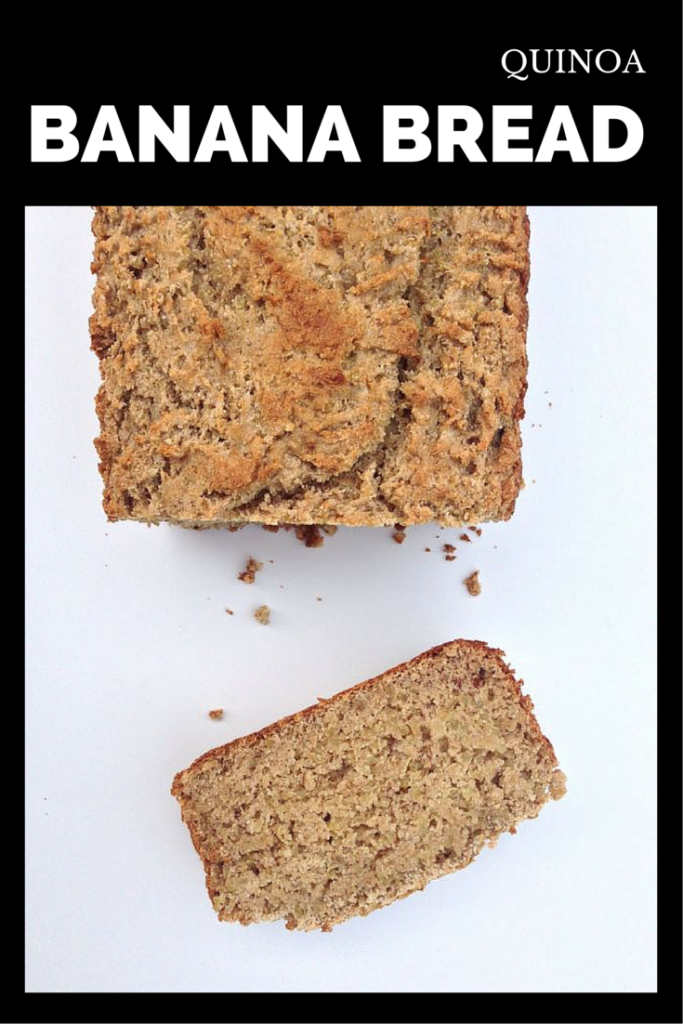 Quinoa Banana Bread Recipe
Prep time: 15 mins
Cook time: 50 mins
Total time: 1 hour 5 mins 
Serves: 10
Ingredients
1 cup flour
½ cup coconut flour
½ cup sweetener (I used Ideal xylitol. Sugar or stevia would work too)
1 teaspoon baking soda
1 teaspoon baking powder
1 teaspoon cinnamon
½ teaspoon salt
2 large and very ripe bananas
1 egg
1 cup cooked quinoa
¼ cup greek yogurt
¼ cup melted butter
Instructions
Preheat the oven to 350 and spray a loaf pan.
Sift together the first 6 dry ingredients in a medium bowl, the flour through the salt
In a large bowl, mash the banana, then whisk in the egg until well beaten together.
Add the quinoa, greek yogurt, and melted butter.
Once mixed, pour the dry ingredients in to the wet and mix until just combined, the mixture will be thick.
Transfer to loaf pan and bake for 50 minutes or until toothpick comes out clean.
Turn out of loaf pan and cool on a rack