I have a confession to make. I LOVE pulled pork. Unfortunately, healthy pulled pork is a bit harder to come by. My husband I visit BBQ joints often (there's quite a few good ones in San Luis Obispo!) and no fail, I opt for pulled pork. I'm sure looking back in my Instagram feed, you'll see quite a few pulled pork meals. Here's one of the best ones I've had at the weekly Thursday Farmer's Market.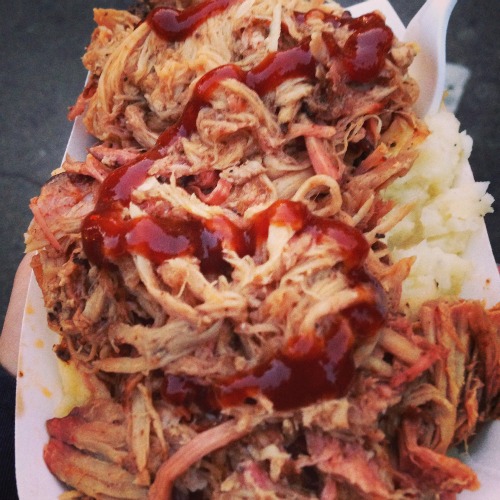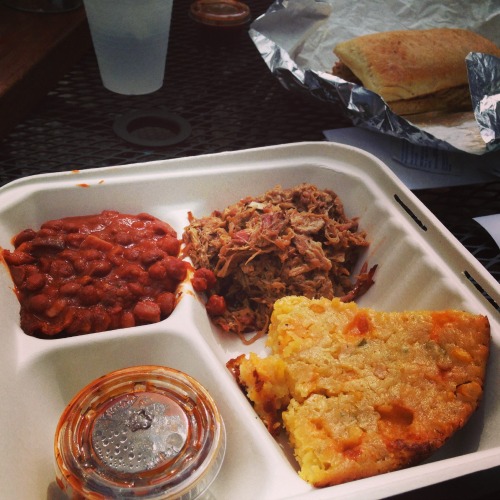 BUT, I know that these guys aren't that good for you. They're cooked in BBQ sauce (AKA liquid gold). And as wonderful as BBQ sauce is, it's full of sugar and whatever secret ingredients BBQ joints use to make you want more.
In my quest for something more diet friendly that I can enjoy often, I found a lot of paleo pulled pork recipes. As much as I wanted to make a paleo BBQ sauce, it takes a lot of time and planning. This healthy pulled pork does not taking time and planning.
All you need to do is thaw out your pork butt, tenderloin etc the night before your meal. Rub the spices on in the morning, throw it in the good 'ol crockpot or slow cooker and enjoy it that night.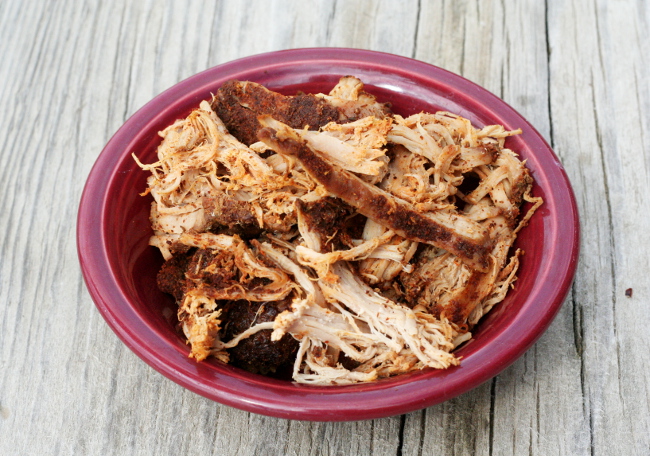 If you like your pulled pork saucy, then you'll have to find a healthy BBQ sauce recipe. Here's a list of sixteen that you can choose from.
I really was surprised at how easy this healthy pulled pork recipe was. I was prepared to do some mixing and cooking preparations before the slow cooker, but I found a ton of recipes that didn't require that and a few that needed no liquid at all.
This one is more peppery than spicy. Slow roasted pork is pretty forgiving, so you'll see in the recipe below there's quite a few ways to get it done. Serve it with a side of healthy coleslaw for a balanced meal!
Healthy Pulled Pork Recipe
Prep time: 10 mins
Cook time: 8 hours
Total time: 8 hours 10 mins 
Serves: 8
Flavorful and quick to assemble, this healthy pulled pork is perfect for family gatherings or summer BBQs. Serve with healthy coleslaw for an easy meal!
Ingredients
1 2-4lb pork butt or pork tenderloin
1 yellow onion
3 tablespoons chili powder
1 tablespoon dried parsley flakes
1 tablespoon garlic powder
1 tablespoon paprika
2 teaspoons cumin
2 teaspoons onion salt (or 1 tsp onion powder and 1 tsp salt)
2 teaspoons dried oregano
Instructions
Thaw out pork the night before
Slice onions and layer in the bottom of slow cooker
Slice pork in to several large pieces
Mix all spices together and rub over pork, cover every inch
Cook on high for 5 hours, then turn to low for 2 (or just low for 8 hours)