Most people will read "healthy whole wheat beer bread" and think "whaaaat?!" Beer bread can't be healthy because it has alcohol in it.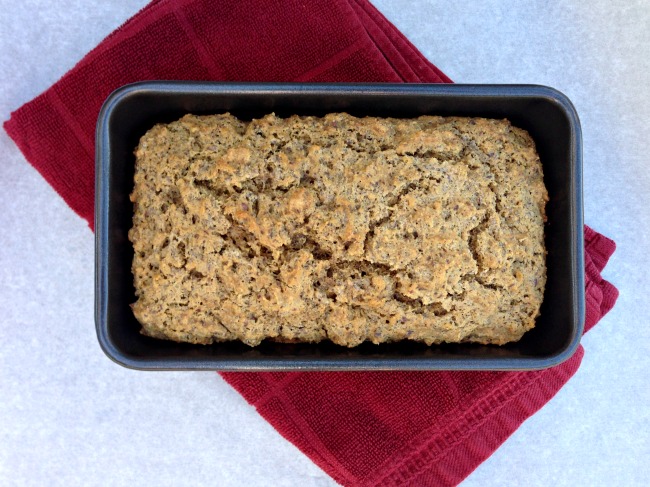 You're right. Beer is not healthy, especially since alcohol is toxic to your body. Seriously, it's poison. I think in 2012, a few studies appeared highlighting the benefits of beer. I'm not sure if you can reap the positives of the hops and barley while your body's alcohol fighting enzymes are hard at work. But I'll list 'em out for you anyways.
Health Benefits of Beer
Decreases risk of heart disease
Decreases risk of kidney stones
Rich source of B vitamins
Rich in silicon, which is linked to increased bone density
Raises dopamine levels
Decreases risk of memory problems later in life
Fortunately for us, it does bake 75% of the alcohol out of the bread. Beer adds a lot of flavor, so I think the remaining 25% is worth it, especially when spread out among 15 slices and totaling 93 calories per slice!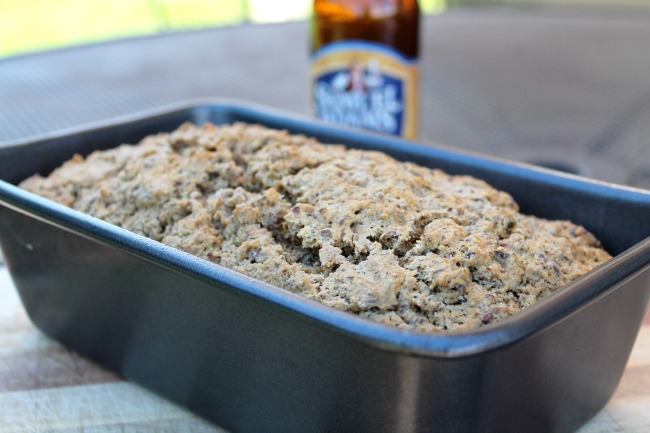 While I do love a hoppy beer (Racer 5 IPA is my current favorite in addition to some of the beers from local breweries) I abstain whenever I'm in a fat loss phase. Alcohol stops fat burning and decreases testosterone levels, both of which are needed for losing fat and gaining muscle.
Another great thing about this whole wheat beer bread- no sugar! Many of the recipes I researched used a ton of butter and brown sugar, but I've cut that completely out for you. It's still a little bit sweet with the sugar free maple syrup and moist from the ground flax.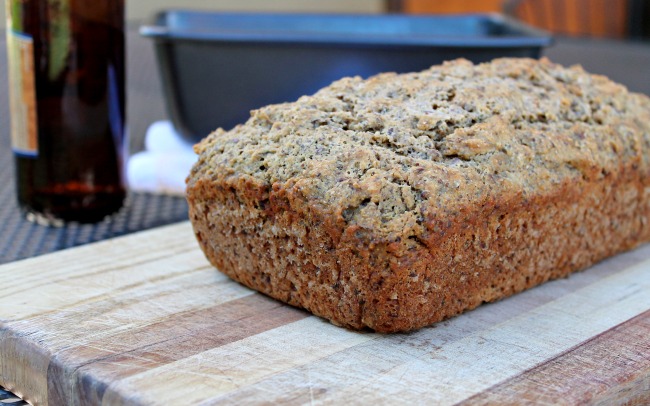 I served this with Beer Braised Chicken, but you can eat it as a snack or with any other dish that pairs well. Beer bread is a comforting food for me, probably because I  used to have it all the time when I skiied every weekend as a kid. Warm from the ski lodge. Yes, I think I'll take a few slices when I go skiing this winter.
I sliced it all up after dinner. It's easier to grab and go during the week this way- you could even make it for your meal prep but I'd recommend keeping it in the fridge since it has so much flax in it.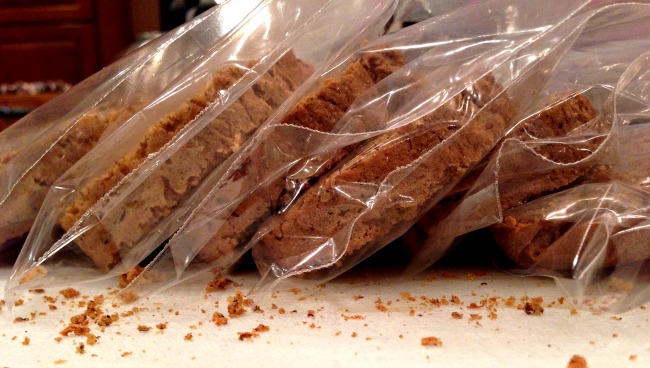 Healthy Whole Wheat Beer Bread Recipe
Prep time: 5 mins
Cook time: 40 mins
Total time: 45 mins
Ingredients
2 ¼ cups whole wheat pastry flour
½ cup ground flaxseed
1 tbsp baking powder
1 tsp baking soda
¾ tsp salt
1 egg
2 tbsp sugar free maple syrup
1 12oz beer
Instructions
preheat oven to 350 and spray loaf pan
combine all dry ingredients
in another bowl, beat together egg and syrup then stir in beer
add liquid to dry and mix until just moistened
pour in to loaf pan and bake 40-50 min
Nutrition Information
Serving size: 1 slice
Calories: 93 
Fat: 2 
Carbohydrates: 15 
Sugar: 0 
Fiber: 3 
Protein: 3