Growing up, my mom would always make us french toast on the weekends. We'd pile on the syrup and powdered sugar, making a sweet coating over the bread, absorbing the syrup, somehow sticking to our hands even if we were really careful using our utensils. This recipe isn't like that. It's still delicious, easy, and helps you get in some protein in the morning but it isn't a sticky sugar bomb.
I usually want something sweet instead of savory for breakfast- and scrambled eggs doesn't always sound great to me. Thus the invention of healthy french toast. I soak two pieces of reduced calorie bread, the smaller sized ones, in a mixture of pasteurized egg whites, cinnamon and Truvia.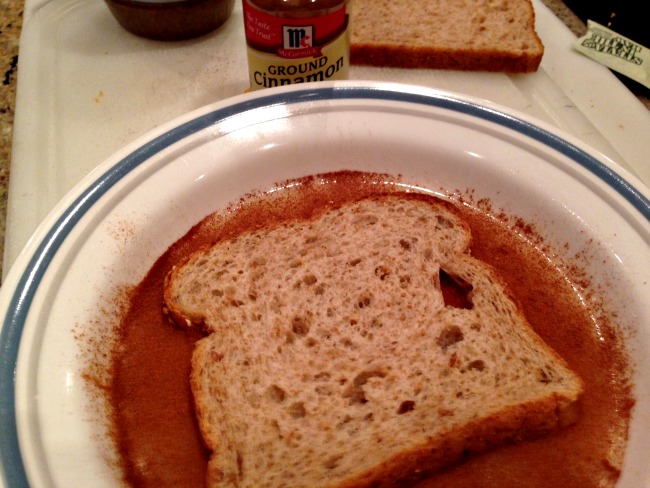 I soak the bread for about 30 seconds per side. I think it depends on your bread, but it doesn't take that long to soak up the egg whites.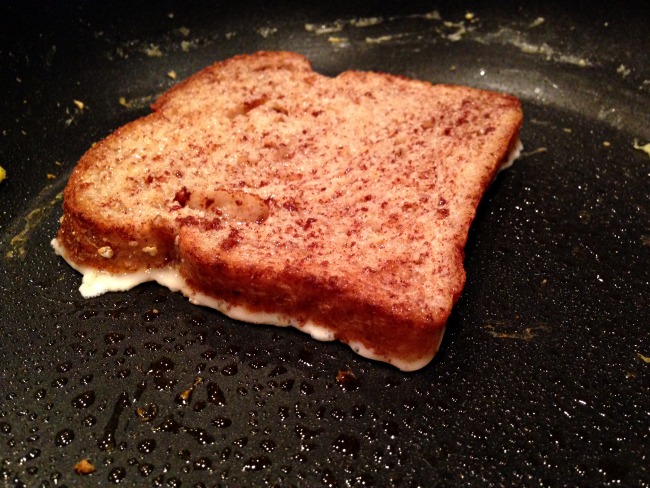 I plop the bread on a pre-sprayed pan and let it cook until the underside browns a bit. You don't want to cook it too long, or the egg might get rubbery. If you have any leftover egg in the dish, pour it over the bread and let it cook.
And then comes the fun part- sugar free maple syrup and almond butter. If you're fast enough, the almond butter gets all melty over the bread. Spread out a tablespoon, it's a healthy fat!!
Toppings progression:
1. Plain
2. Syrup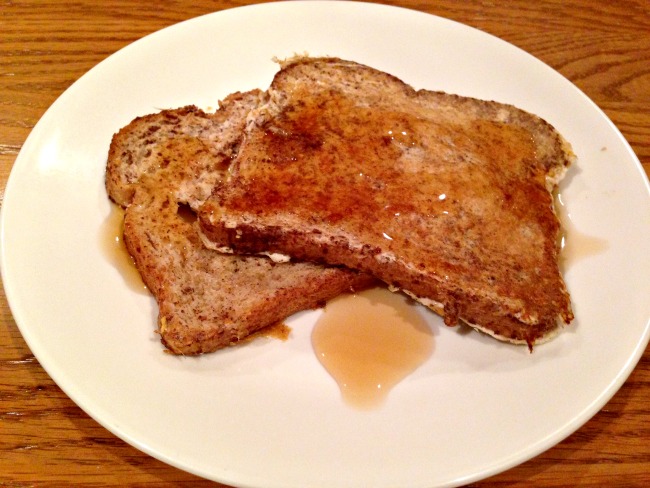 3. Almond butter!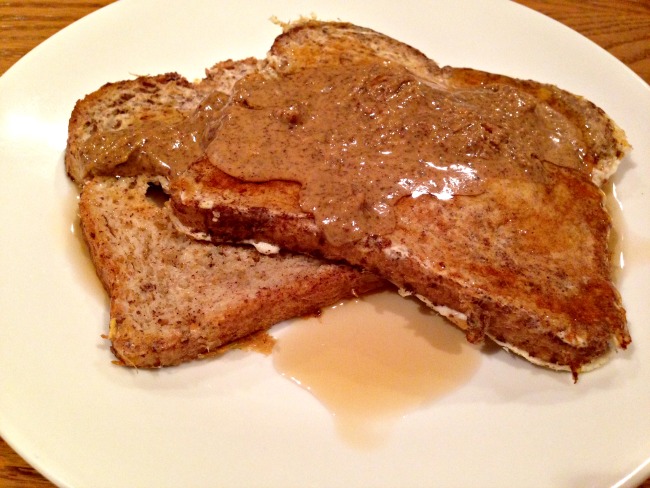 Then you devour!
Healthy High Protein French Toast Recipe
Ingredients
2 slices reduced calorie bread
⅓ cup egg whites
1 tsp cinnamon
½ packet Truvia
1 tbsp almond butter
maple syrup
Instructions
spray and preheat pan to medium heat
whisk together the egg whites, cinnamon, and truvia
pour in to a shallow dish
soak bread, 30 seconds each side in the egg mixture
cook each side until just browned
drizzle with syrup and almond butter
Nutrition Information
Serving size: 1 serving
Calories: 232 
Fat: 10 
Carbohydrates: 21 
Fiber: 1.6 
Protein: 17.3