Happy Friday everyone!
Lately, I've had a love affair with coconut. I really never had it growing up and now I just can't get enough! Last week was the Avocado Coconut Smoothie and now we've got a healthy coconut macaroon recipe.
Any suggestions for something coconutty next week?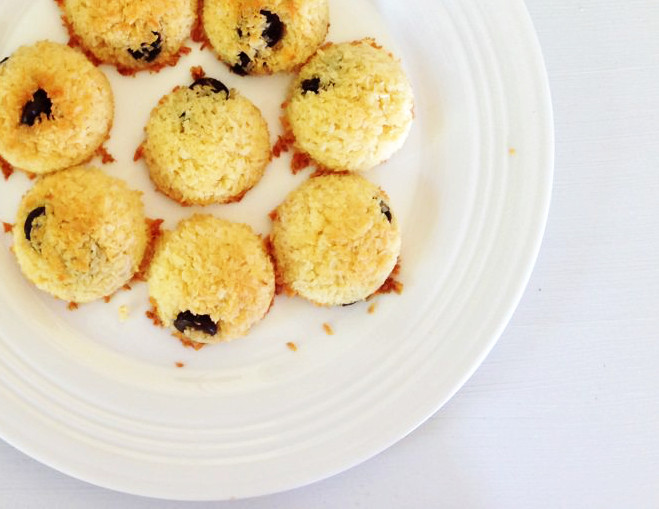 The inspiration for this healthy coconut macaroons recipe was from good ol Whole Paycheck. The bakery has these amazing (and really big) macaroon cookies with chocolate chips. They are sooo good and chewy and perfectly sweet that I wanted to recreate the recipe.
These guys aren't the same, but they are delicious, easy, and less than 70 calories… so of course I had to share!
Coconut isn't really a low calorie food. It's actually high in saturated fat. It is however, low in carbohydrates and sugar. Yay! Another fun fact? Coconut is rich in iron and zinc, both of which women typically need more of. See? Eating these healthy coconut macaroons is totally good for you.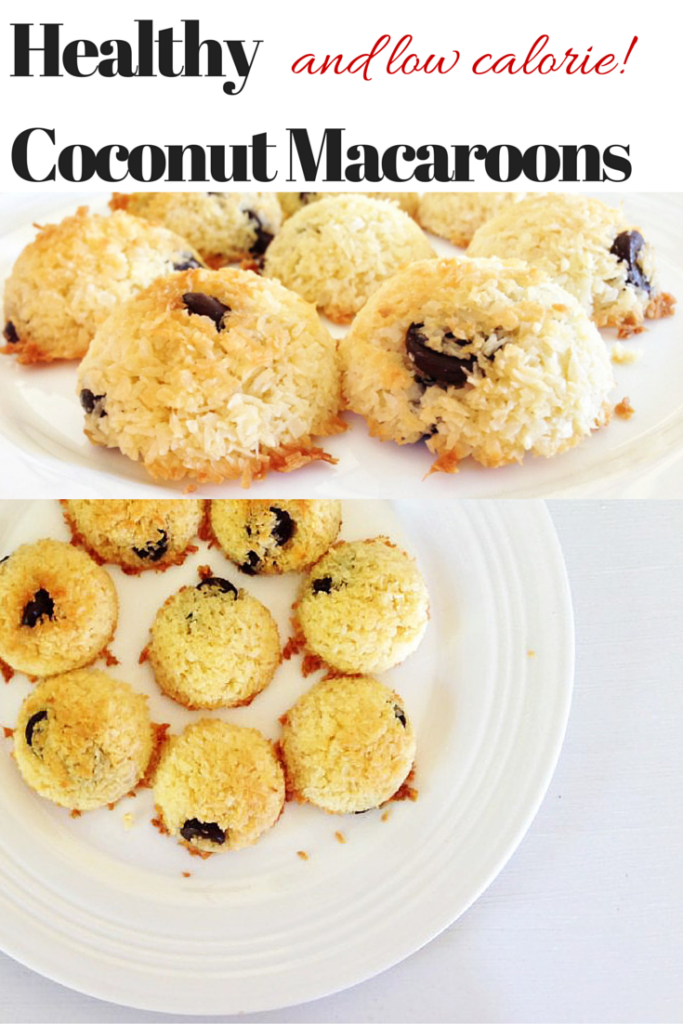 Healthy Coconut Macaroon Recipe
Prep time: 2 mins
Cook time: 10 mins
Total time: 12 mins
Serves: 12
Ingredients
1 cup unsweetened shredded coconut
1 egg
2 Tbsp sugar-free syrup
3 Tbsp dark chocolate chips
Instructions
Preheat oven to 350
Mix all the ingredients together
Scoop by the tablespoon and use your fingers to pack it in
Tap it out on to a silpat or parchment lined cookie sheet
Bake 10-12 minutes
If the tops don't brown, turn on the broiler and watch until lightly browned